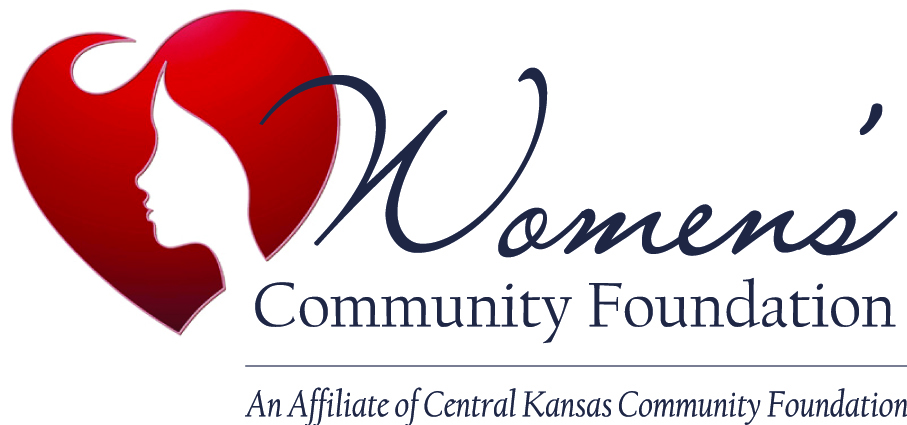 The Women's Community Foundation (WCF), a local charitable "giving circle" managed by Central Kansas Community Foundation, was established to provide an avenue for women to engage in local philanthropy. Members share a belief that by working with others, instead of alone, they can maximize their efforts within the community. The motto "together, we can accomplish great things", reinforces the notion that by pooling funds, women donors can make a significant difference in the project/programs they support within Newton and Harvey County, Kansas.
Throughout the past fifteen years, members of this "giving circle" have combined funds granting nearly $320,000 to altruistic causes such as the Agape Resource Center, HOPE Home Repair, Inc., the Harvey County Safe House, Harvey County Homeless Shelter and Newton Meals on Wheels.
The Women's Community Foundation is growing! Since 2013, the Premier Membership donation level was introduced plus three endowment funds have been created for the benefit of the WCF to allow our members philanthropic efforts to continue in perpetuity.
Women's Community Fund Endowment
Jan Elizabeth Saab Endowment
Colleen McCullough Endowment
Ida "Skip" Rhoades Endowment
Membership Levels
---
Currently, there are five donation levels available, allowing a diverse pool of local women the ability to impact the project/programs we support in Newton and Harvey County. Donations received before September 1, 2020 will be included in the 2020 Grant Cycle.
The Women's Community Foundation (WCF) offers four membership options. Each option includes voting rights and the option to participate on a committee or the Advisory Board.
Premier Membership. Donation level of $1,000 or more.
Full Membership. Donation level between $525 – $999.
Junior Membership. Donation level of $325, for those 26-40 years old.
Ms. Membership. Donation level of $125, for those 25 years and younger.
Other Contributions.Other contributions to WCF are welcome at any time and in any amount. Any woman is welcome to join the WCF or contribute to the fund. It is our desire to attract a membership that is broad, diverse and inclusive.
The WCF Advisory Board reserves a $50 allocation from each membership contribution for operating expenses. Full members of WCF have the option of deciding how the remainder of their contribution will be distributed. The WCF currently has four endowments listed above, and we also conduct an annual campaign to raise funds for the current grants cycle.
---
Make a Donation – COMING SOON
We are currently transitioning to a new accounting system. If you need assistance making a gift, please contact Angie Tatro at (316) 283-5474 or angie@centralkansascf.org.
---
Women's Community Foundation Resources
2019 Membership Brochure
2019 WCF Brochure Insert
WCF Policies and Procedures
ADVISORY BOARD Conflict of Interest/Confidentiality Policy and Consent Forms
GRANTS COMMITTEE Conflict of Interest/Confidentiality Policy and Consent Forms
Photo/Interview Consent Form
Minor Photo/Interview Consent Form
---
2020 Advisory Board Members
Linda Hwa Davis, Board Chair
Lori Hein, Vice Chair
Kathy Stucky, Secretary
Jennifer Vogts, Treasurer
Susie Wickiser, Grants Committee Chair
Margie Knupp, Member-at-Large
2020 Grants Committee
Barbara Bunting (through 2020)
Jennifer Vogts, (through 2020)
Susan Wickiser (through 2020)
Sharon Erwin (through 2021)
2019 WCF Grant Recipients
Grand Central, Exercise Programming
Harvey County Health Department,  Healthier Babies and Healthier Moms
Health Ministries Clinic, Protecting Patient Safety
Kansas Learning Ctr. for Health, Healthy Relationships at NHS
Mirror, Inc., Sources of Strength
New Hope Shelter, Inc., Resident Assistance
New Jerusalem Missions, Loaves and Fishes Cafe
Newton Community Child Care Ctr., Ensuring Safety
Newton Meals on Wheels, Delivering Hope
Peace Connections, Transportation for Circle Community
Prairie View, Inc., Weighted Blankets and Pressure Vests
St. Matthews Representative Payee Program, Animal Assistance
Trinity Heights Respite Care, Sensory Room
Victory in the Valley, Inc., Assistance for Harvey Co. Cancer Patients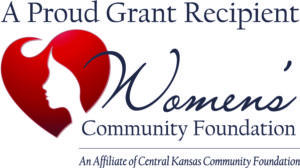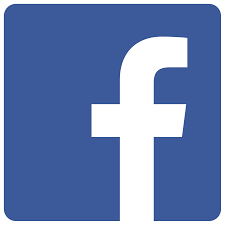 LIKE WCF on Facebook
---