---
Citizen group forms community foundation
A group of community-minded residents has started an organization designed to — what else? — benefit the community.
Valley Center attorney Tom Harris, financial adviser Spike Anderson and seven others have organized the first Valley Center Community Foundation. The foundation will provide an avenue to fund community projects and amenities through grants and will give donors a structure for tax-deductible endowments and targeted giving.
The foundation's board members agreed to become an affiliate member of the Central Kansas Community Foundation, which is based in Newton, allowing the local group to become a non-profit organization and giving it a larger endowment base.
The group met in early November 2013 to discuss the possibility of forming the foundation. It met again on Dec. 16 to formalize the organization, approving policies and guidelines for its operation. Much of the daily operation will take place with the parent group, Central Kansas Community Foundation.
Harris is the group's chairperson; Anderson is vice chairperson. Other board members include Mike Bonner with the Valley Center school district, Mike Porter with Michael Porter CPA, Howard Botts with Botts Corp., Ben Wilson with Decker Electric, Kristy Bruns with Prairie Song, Dr. Julie Evans with Ark Valley Animal Hospital and Jerry Hawkins, an attorney with Hite, Fanning and Honeyman.
Central Kansas Community Foundation at that time had 15 affiliates, including Park City, Whitewater, Halstead, Hesston and Hillsboro.
"I see this as a real positive thing in this community," said Valley Center community development director Warren Utecht. "… I'm real excited about it."
Please refer to the Valley Center Community Foundation Brochure for more information.
Advisory Board of Directors
Trisha Schmidt, Chairman
Tom Bartel
Mike Bonner
Chad Dove
Jim Gregory
Austin Hubert
Jodi Kirkland
Anita Tidemann
Olivia Wilbur
Established Funds
Friends of the Valley Center Library
Menocause:  Ignite Valley Center
Valley Center Community Foundation Operating Fund
Valley Center Community Impact Fund
Valley Center Community Scholarship Fund
Valley Center School District Education Foundation
---
Use the following link to make an online donation.
Grants
---
Scholarships
---
Contact the Valley Center Community Foundation
Angie Tatro, CKCF Executive Director
angie@centralkansascf.org
316.283.5474
valleycentercommfnd@centralkansascf.org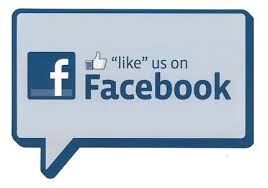 In Valley Center
PO Box 51
Valley Center, KS 67147
316.755.7310, ext. 103