Foundation Reports
---
For current CKCF financial information, please visit Foundation Quarterly Reports. There you will find "At a Glance" reports published each quarter.
Following please find a history of Public Disclosure Copies of 990s. Click on link to review. For a full public copy of the annual audit please make a request by calling (316) 283-5474 or emailing Angie Tatro.
ORGANIZATION FINANCIALS/990's

FOUNDATION ANNUAL REPORTS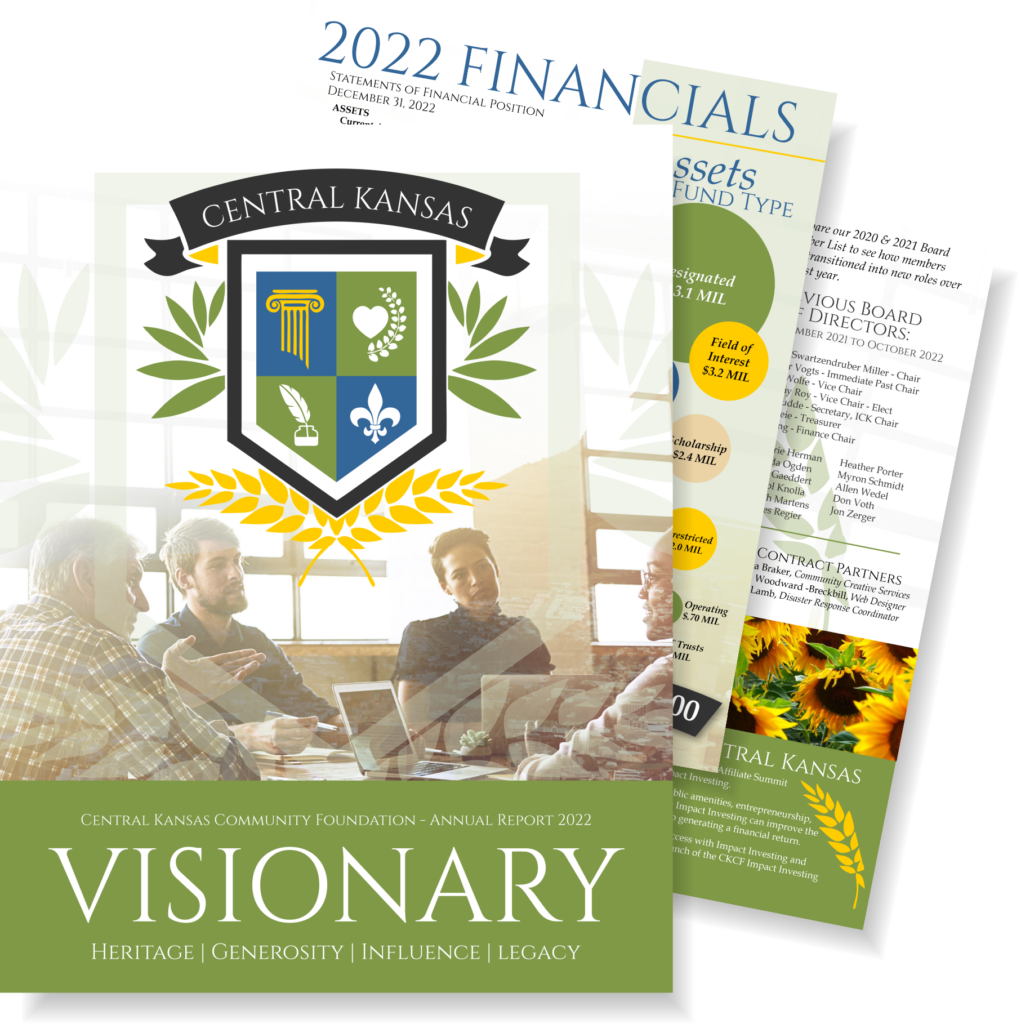 ORGANIZATION AUDIT REPORTS
Should the Foundation be required to file a 990-T, they will be made available for your review on our website and by using this link to GUIDESTAR.
CKCF Investment Performance
---
The State of the Foundation Address is a great way to stay in touch with market performance.
If you missed it, visit the State of the Foundation archives.
2022 PERFORMANCE REPORTS
2021 PERFORMANCE REPORTS
2020 PERFORMANCE REPORTS
2019 PERFORMANCE REPORTS
2018 PERFORMANCE REPORTS
The Primary Investment Pool for co-mingled funds managed by Central Kansas Community Foundation is managed by Graystone Consulting.