2023 GRANT CYCLE – NOW OPEN
Now accepting applications for the 2023 Grant Cycle until September 21, 2023. To apply for a grant, fill out the application below and mail it to ECCF, PO Box 956, Howard, KS 67349.
Questions? Contact an ECCF Board member: Marcia Taylor-Trump (620-330-7721), Cathy Mitchell, Shirley Black, Dana Denton, Susan Galvan, Liz Hendricks, Kate Perkins-Whetstone, Wanda Mills-Malone, Juanita Miller, and Shari Kaminska.
Together, let's accomplish local goals and help make community improvement dreams come true!

Elk County Youth Fund
$1250 to Youth Baseball Programs in Longton, Grenola, Severy & Howard to be used for uniforms, field maintenance and equipment. 

$200 to sponsor two free swimming events at the Howard City Pool during its grand reopening summer.
Longton Community Impact Fund
$450 to Longton Historical Society for Genealogy Lab Project

$450 to Long Ball Association for ball field improvements
ECCF Operating Fund Giving Tuesday Event in collaboration with West Elk Elementary School
$1723.50 was collected from West Elk Elementary School students for local Food Pantries

$1136.45 was distributed to the Elk County Food Pantry

$487.50 was distributed to the Harvest House Food Pantry
Elk County Community Response Fund
In collaboration with CKCF and the Funders Network of Coral Gables, Florida, ECCF awarded $1000 to Elk Co Emergency Management. $300 was granted to Longton Volunteer Fire Department for a Heiman Viper 2 ½" Select Gallonage Nozzle and $700 to Elk Co Emergency Management for the design and distribution of funds for disaster response.
---
On March 17, 2014 the Elk County Community Foundation affiliate was formed. Please contact us if you would be interested in contributing to any of our established funds or wish to create your own. For more information, check out the Elk County Community Foundation Brochure.
Advisory Board of Directors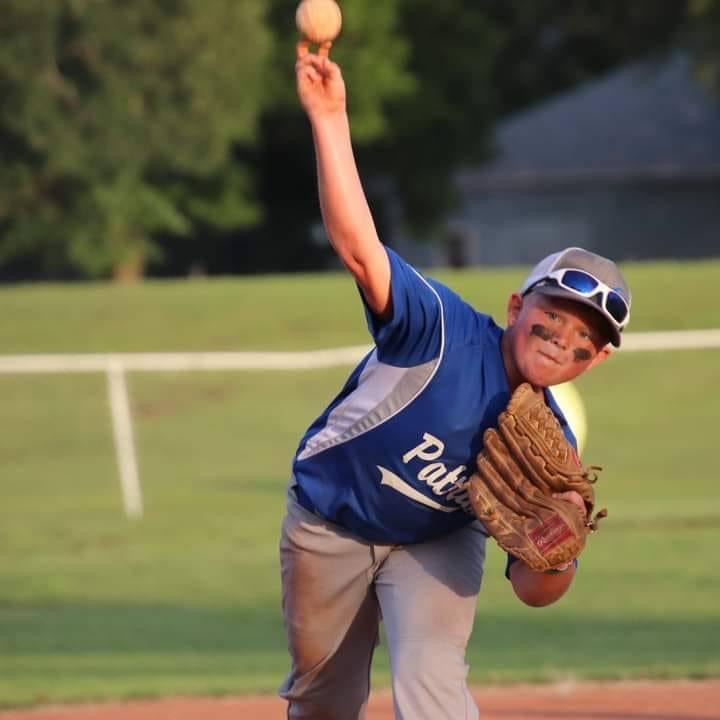 Cathy Mitchell
Shirley Black
Dana Denton
Susan Galvan
Liz Hendricks
Shari Kaminska
Juanita Miller
Wanda Mills-Malone
Kate Perkins
Marcia Taylor-Trump, Chair
Foundation Funds
Elk County CF Operating Fund
Elk County CF Scholarship Fund
Elk County Community Impact Fund
Elk County Youth Fund
Elk County Response Fund
Ernest Frank Horn, Jr. Endowed Scholarship Fund
Howard City Pool Fund
Historic Bank Building Fund
Jim & Steve Cunningham Nursing Scholarship Fund
Wayne & Irene Keast Family Charitable Fund
Longton Community Impact Fund
Grant History
2017 Grants
Howard United Methodist Church
City of Grenola
2018 Grants
K-State Research and Extension-Rolling Prairie Extension District
Elk County Ministerial Alliance
2020 Grants
Historic Howard Bank Building Fund
Howard City Pool Fund
2021 Grants
Tri-Valley Developmental Service, Inc.
Longton Historical Society
---
Patterson Family Match Events
June 1-June 30 Letter Writing Campaign followed by a phone-a-thon to raise $70,000 to match funds sponsored by the Patterson Family Foundation.
September 2023 Grand Celebration to celebrate the Patterson family matching funds and to continue raising funds to benefit the Elk County and West Elk Community and the Elk County Community Foundation.
---
Grants & Scholarship Information
CKCF Grants Page          CKCF Scholarships Page
CKCF encourages grant recipients to share the Elk County Community Foundation logo on any public event materials. This logo can be used on your organization's website, social media accounts or event printed materials.
Contact the Elk County Community Foundation
Marcia Taylor-Trump, ECCF Chair
PO Box 956
Howard, KS 67349
(620) 330-2144