---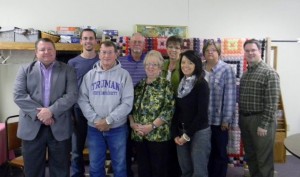 On September 18, 2013 Douglass Community Foundation was created.
Advisory Board of Directors
Mary Flippo
Judy Hatfield
Jo Jennings
Robert Kittle
Michelle Leeper
Spencer Linville
Voyt Lynn
KaLyn Nethercot
Rob Reynolds
Craig McClure
2017 Grants
---
Use the following link to make an online donation.
 Grants
CKCF encourages grant recipients to share the Douglass Community Foundation logo on any public event materials. This logo can be used on your organization's website, social media accounts or event printed materials. Download a JPG image of the logo below.
Douglass Community Foundation Grant Recipient Logo
---
Scholarships
---
Contact the Douglass Community Foundation
Angie Tatro, CKCF Executive Director
angie@centralkansascf.org
316.283.5474