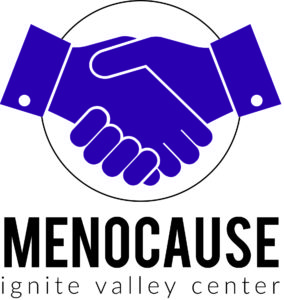 Menocause is a men's-only club created to promote and enhance living around Valley Center. The goal is have at least 100 men donate $500 each annually.
Half of the funds raised ($25,000) will be granted to local charities or groups (schools, non-profits, etc.) annually and the other half ($25,000) will be invested in the Valley Center Community Foundation to create an endowment to strengthen our community. The interest earned each year from the endowed funds will be awarded in the form of grants.
2018 Grants
Membership Details – Join Today!
Membership deadline is October 31 each year.
The grant application period is December 1 through December 31.
Seven members of the club shall consist of the grant review committee, which will meet in early January to select the recipients.
An awards social for club members will be hosted each January, at which the grant recipients will be announced. Each member shall buy his own food and drinks at the awards social.
Donations shall be made to the Valley Center Community Foundation in the form of checks, appreciated stock or by credit card on our donation platform.
Grant Recipients
CKCF encourages grant recipients to share the Menocause logo on any public event materials. This logo can be used on your organization's website, social media accounts or event printed materials.
Contact Menocause: Ignite Valley Center
Spike Anderson
spike.anderson@morganstanley.com
(316) 383-8347, work
(316) 871-3413, cell
Make Your Donation
Along with your donation, please contact Spike Anderson to provide your contact information for record of your membership.