Regardless of how you're connected to Peabody, you know the benefits of a small community, such as riding a bike or walking around town, enjoying local parks, and knowing business owners and your neighbors by name. You understand that a smaller school district like ours offers more accessible teachers and greater opportunity to develop leadership skills.  You may also be aware that small towns such as Peabody have a hard time meeting their financial needs.
Forward-thinking citizens established Peabody Community Foundation (PCF) in 2000 to assist in providing resources for a broad range of existing and future charitable needs in our community.  Since that time, the 29 component funds held by PCF reached over $1,000,000.
Foundation grants of over $50,000 are available each year to charitable community projects and programs.  These grants support the Senior Center, Fall Festival, Christmas Lights, Township Library, Historical Society, emergency assistance through the Peabody Food Bank and Marion County FACT, and other institutions and programs that Peabody citizens hold dear.  Additionally, scholarships are distributed from our six scholarship funds.
Currently PCF holds expendable funds for the Sunflower Theatre and the City Pool to support renovations and improvements to both of these community resources.
To see a list of all 29 component funds, follow the "Make a Donation to a Fund" link below and click "show all funds".
Please visit facebook.com/PeabodyCommunityFoundation to learn more about PCF activities.
Whether you are a citizen, a friend, or a high school alum who benefited from living in Peabody and carried those values elsewhere, please consider supporting Peabody Community Foundation.  Gifts of any size are welcome to support our work.  You may simply write a check, contribute pre-tax assets such as IRA distributions or donate agricultural commodities.  You may also consider planning a legacy gift.  Please contact any of our board members or Becky Nickel, PCF Director, to learn more.  Contact information is listed at the bottom of this page.
Advisory Board of Directors
Richard Baker
Krishyn Caldwell
Shawn Entz
Mark Levering
Randy Preheim
Ron Traxson, Chair
Rachel Winter
Becki Yoder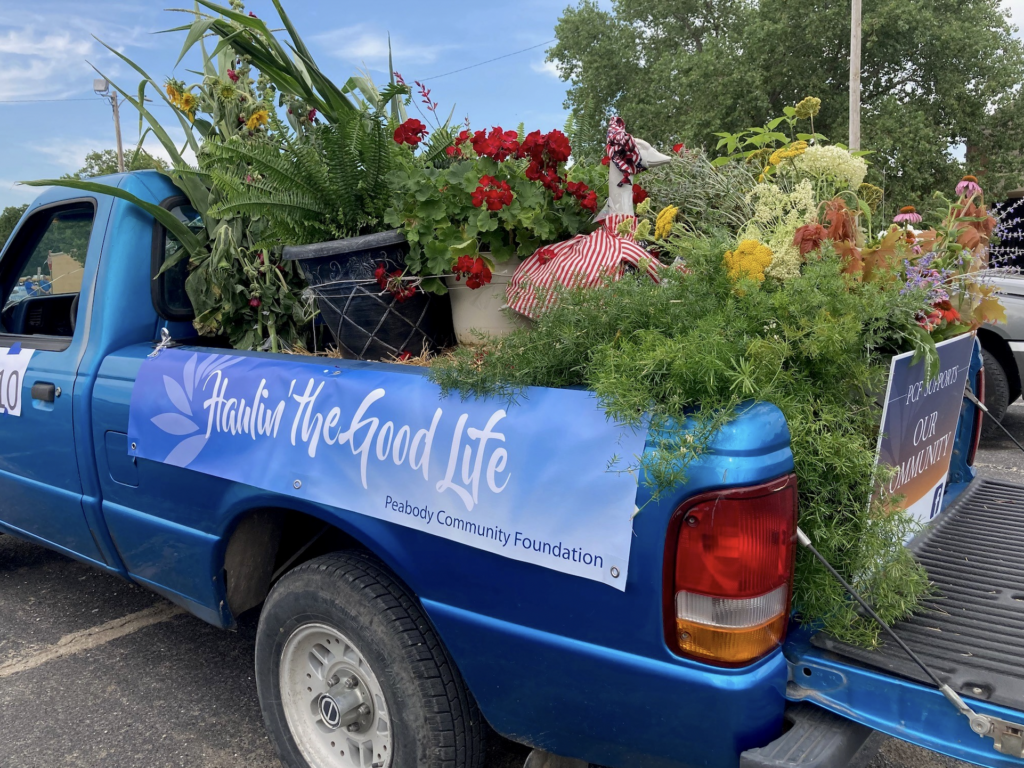 Grants & Scholarship Information
CKCF Grants Page          CKCF Scholarships Page
CKCF encourages grant recipients to share the Peabody Community Foundation logo on any public event materials. This logo can be used on your organization's website, social media accounts or event printed materials.