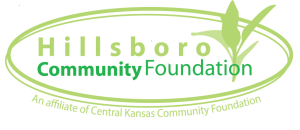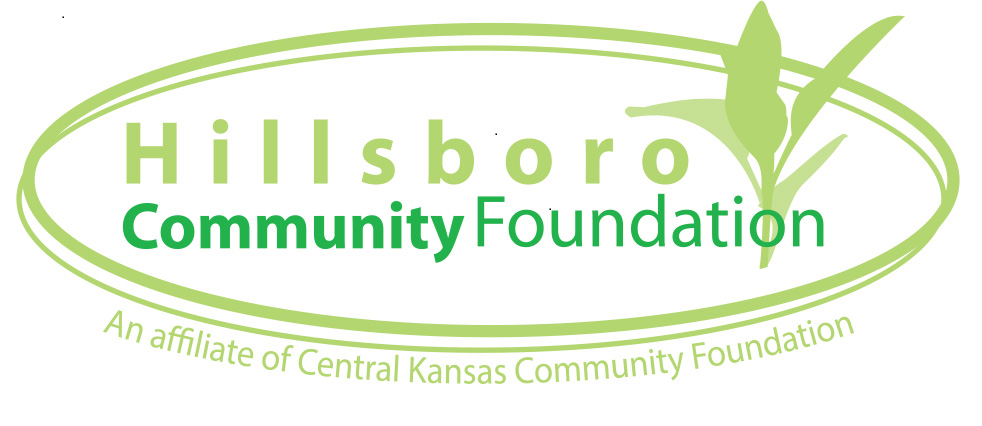 ---
Hillsboro Community Foundation Website
"Building our Community By Connecting Donors Who Care with Causes that Matter."
Hillsboro Community Foundation was formed in early 2004 with 7 board members. It was announced at a special meeting of community leaders on May 3, 2004 and from that meeting 19 households contributed startup seed money of $2,250. This money was used to fund brochures and promotional materials in time to announce the formation of the Foundation to more than 400 attendees at the Hillsboro High School all-school reunion later that month.
It's difficult to consider our history without transitioning quickly into our hopes for the future. Our success is in our people. Board members have made hundreds of personal calls to tell our story to prospective donors. Beneficiaries of our grants have become some of our greatest promoters. Donors have taken ownership of something they didn't believe possible to start—all in the interest of fulfilling our Impact Fund Campaign theme "Building our Community By Connecting Donors Who Care with Causes that Matter."
---
2016 Grant Recipients
Circles of Marion County $2,000
Impact Fund $2,000
Circles is an initiative to eradicate poverty by building relationships across class lines. Circles defines persons caught in poverty as Leaders, and trains them to lead their families out of poverty.
Families and Communities Together – FACT $1,500
Impact fund $1,000, Kansas Health Foundation Fund $500
The Hillsboro Area Family Financial Assistance Fund provides emergency financial assistance to families that reside in the USD 410 School District. Payments will be provided for utilities, rent, medical services, or other critical services.
Main Street Ministries, Inc. $2,500
Impact fund $1,500, Kansas Health Foundation Fund $1,000
The project will update the Upper Room (main building, 3rd floor) which is used primarily for gatherings and children's ministry. The project involves purchasing cabinets and bookcases for children's toys and books and re-purposing two of the small rooms into exercise rooms and two other rooms into sewing/craft rooms for Sojourners' use.
Marion County 4-H Development Fund $500
Impact Fund $500
The Marion County 4-H Development Fund supports and assists Marion County 4-H members, youth leaders and adult leaders in the areas of education, citizenship and leadership development. The grant will be used in the form of scholarships to help 4-H youth attend 4-H camp at Rock Springs Ranch.
City of Hillsboro $2,000
Impact Fund $1,000, Kansas Health Foundation Fund $1,000
Bluejay Lanes was acquired several years ago and has undergone extensive remodeling. Two rooms are dedicated for youth activities. The grant will be used for the purchase of "Cosmic" lighting and sound.
Tabor College $1,500
Impact Fund $1,500
This fund is for the Signature Campaign for the Shari Flaming Center for the Arts to meet the needs of the college and community. This will be a place of learning, a worship center and enhance the liberal arts education for students.
Trinity Mennonite Church $2,500
Kansas Health Foundation Fund $2,500
Trinity Mennonite Church last year organized a "Food 4 Kids" program. They averaged serving meals to 22 children and some parents five days a week. They plan to offer the program again this year and will use this grant to give the children a safe place to play by creating a playground consisting of swings, a climbing unit, glider, etc.
USD 410 After School Program $1,000
Impact Fund $1,000
This program is available for first through sixth graders. This provides healthy, enriching and emotionally developing activities for at-risk students who may be without adult supervision.
USD 410 Technology Student Association (TSA) $2,500
Impact Fund $2,500
Hillsboro TSA is the local chapter of a national organization. The mission of TSA is to foster personal growth, leadership and opportunities in science, technology, engineering and mathematics (STEM). The grant will be used to update software used for design, analysis and construction of solutions for competitive events.
Hillsboro Senior Center $1,300
Kansas Health Foundation Fund $1,300
Funds will be used to replace the fresh air vents for the kitchen exhaust fan. The Senior Center serves meals five days a week and averages 80 meals a day. The Senior Center is also used for multiple community meals.
---
Use the following link to view the Foundation's fund list and make a donation.