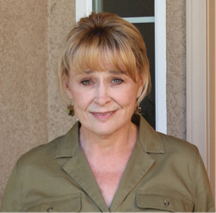 Hillsboro Community Foundation and Central Kansas Community Foundation are pleased to announce the hiring of Bonnie Darwin as the Foundation's new Director in Hillsboro.
Bonnie replaces Cynthia Fleming who served as Hillsboro's Director from 2015 to 2018 and oversaw the growth of the Foundations assets to the 2.5 million.  This year the Foundation distributed $64,000 in grants to various nonprofit organizations and $9,200 to individuals in scholarships.
After attending Jost family reunions in Hillsboro for the past twenty-five years, Bonnie moved to Kansas. from Sacramento, California to be closer to her extended family. During her professional career in Sacramento, Bonnie worked with rural hospitals at the California Hospital Association and served as the Chief Consultant to the Committee on Aging for the lower house of the California Legislature.
Todd Jost, President of HCF, says "We are thrilled to have Bonnie join us as we strive to expand HCF's work to enhance and sustain our community. We will miss Cynthia's experience and knowledge, but we are excited by the passion and different perspective Bonnie is bringing to the post."
Angie Tatro, Executive Director of CKCF, says "We are delighted to have Bonnie join us to continue the outstanding work of Hillsboro's Foundation and look forward to the ideas she has to help rural communities thrive." Tatro went on to say Hillsboro Community Foundation was established to promote and facilitate charitable giving in support of project/programs that enhance the quality of life in Hillsboro, Kansas. Then ended by stating "I am confident Bonnie will contribute greatly to this purpose."