Two Goessel High School graduates were recently awarded scholarships by the Goessel Community Foundation, an affiliate of Central Kansas Community Foundation.
Gentry Thiesen was selected to receive the Joyful Noise Community Child Care Scholarship in the amount of $850.  The JNCCC award was established to provide financial assistance to a current graduate who plans to further their education at a private or public college/university.  Gentry attends Wichita State University and is pursuing a degree in Pre-Medicine.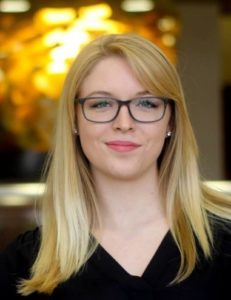 Joshua Schmidt was awarded the Karen Rae McIntosh Teaching Scholarship in the amount of $500 on May 10 at the annual Goessel High School Awards Program. This scholarship is designated for graduates pursing a degree in education.  Joshua will attend Kansas State University in the fall and plans to pursue a degree in Physical Education.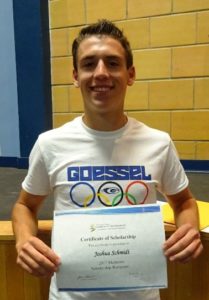 The Goessel Community Foundation's current fundraising campaign seeks to raise $117,000 for it local Impact Fund by the end of the year. If you want to be a part of meeting the needs of local charities or in support of one of these scholarship funds, please send your tax-deductible contribution to Goessel Community Foundation, P.O. Box 244, Goessel, KS 67053.