Central Kansas Community Foundation donors do make a big difference. We would like to show you how they impact the communities in which they live or have lived.
Daniel J. Taylor Charitable Foundation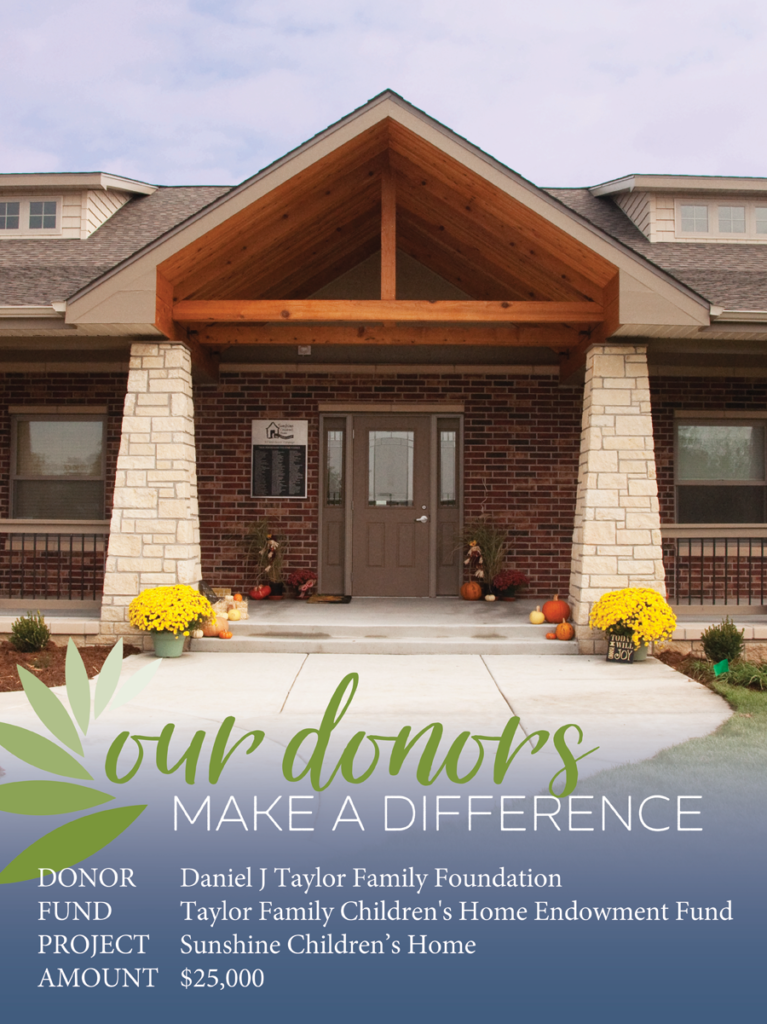 The Daniel J Taylor Charitable Foundation was passionate about serving at-risk youth and partially funded the Sunshine Children's Home. The Home has served more than 1,700 victims of child abuse, ages 0-18, since its opening in 2014.
The Taylor Foundation established the fund with CKCF, Taylor Family Children's Home Endowment Fund, to give the grant of $25,000 to the Children's Home. In addition, their fund provides ongoing support through annual giving.