---
JOIN US As we celebrate the legacies of our donors.
Learn more about how you can creating a lasting legacy and
continue to grow your community for generations to come.
TUESDAY, DECEMBER 3, 2019
10A – 1P
301 N MAIN, SUITE 200
NEWTON, KS 67114
---
Melvina Killion
Gracious Philanthropist Throughout her Life
Melvina Killion of Phoenix, AZ made the largest single gift in the history of the Central Kansas Community Foundation.
Melvina, a former Wichitan, made a bequest gift from her estate totaling $1.6 million. The gift created the Melvina C. Killion Charitable Endowment.
Four nonprofit organizations share the annual income distributions from the permanent endowment, including Kansas Christian Home in Newton. Other recipients include the Arizona State University Foundation for the benefit of its public television station; The Tennyson Center for Children at Colorado Christian Home; and Family Time Training Inc. in Littleton, Colo.
Marnette Hatchett, chairwoman of the Central Kansas Community Foundation board of directors at the time the gift was received, made the announcement. 'We are proud that Mrs. Killion placed her faith and confidence in our foundation,' Hatchett said. 'We understand that she and her husband, Lyle, owned seven gas service stations in the Wichita area in the 1940s and '50s. It's wonderful that she wanted to give something back to central Kansas after all these years.'
Newton resident and retired banker Frank Spangler was a founding board member of the community foundation and worked closely with Killion to plan the gift in recent years.
'Melvina was retired and living in the Phoenix area when we first met,' Spangler said. 'She wanted to do something to help the Kansas Christian Home in Newton. Her husband Lyle's father was a minister and resided at the Newton retirement community for a number of years.'
Kansas Christian Home director of development Linda Hill called the gift a wonderful example for others.
'Mrs. Killion was a gracious philanthropist throughout her lifetime,' Hill said. 'This gift is a blessing for many of our residents who will directly benefit from her generosity for years to come.'
According to lifelong friends of the Killions, they retired and left Wichita to move to Colorado in the late 1960s, later settling in the Phoenix area.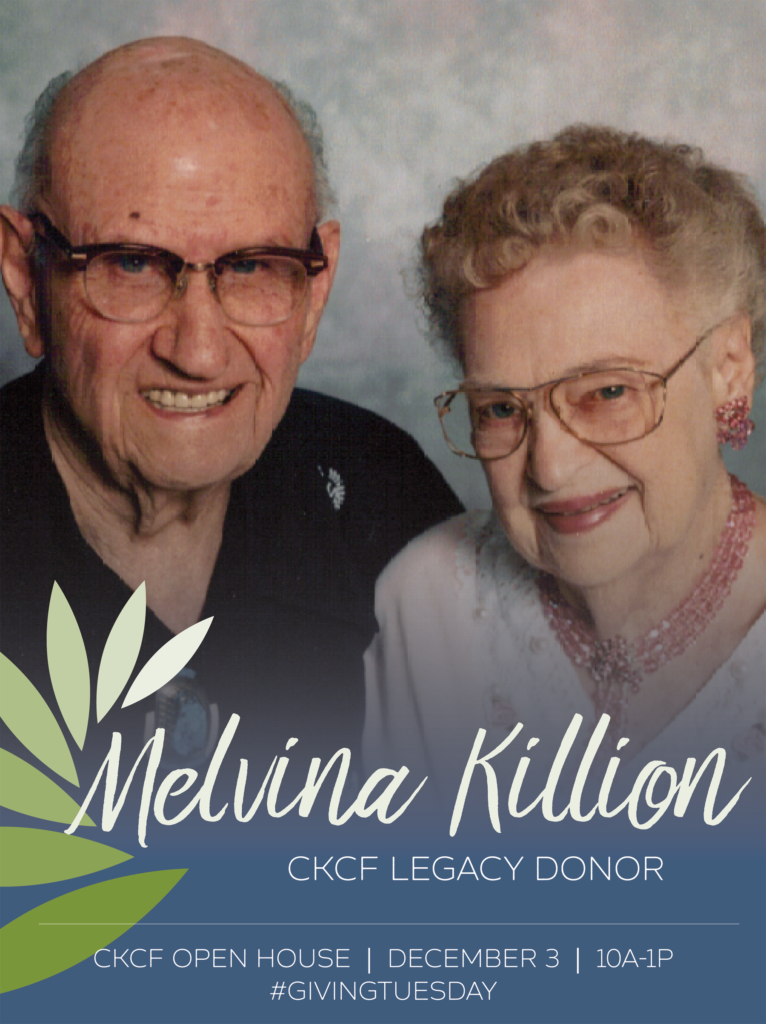 ---
BEQUEST DEFINED
A bequest is a sum of money made available upon the donor's death, often given to a charity as a beneficiary of a life-insurance policy or will, for example.
ENDOWMENT DEFINED
An endowment is a donation of money or property to a non-profit organization, which uses the resulting investment income for a specific charitable purpose. Most endowments are designed to keep the principal amount intact while using the investment income for charitable efforts. Often referred to as forever funds.