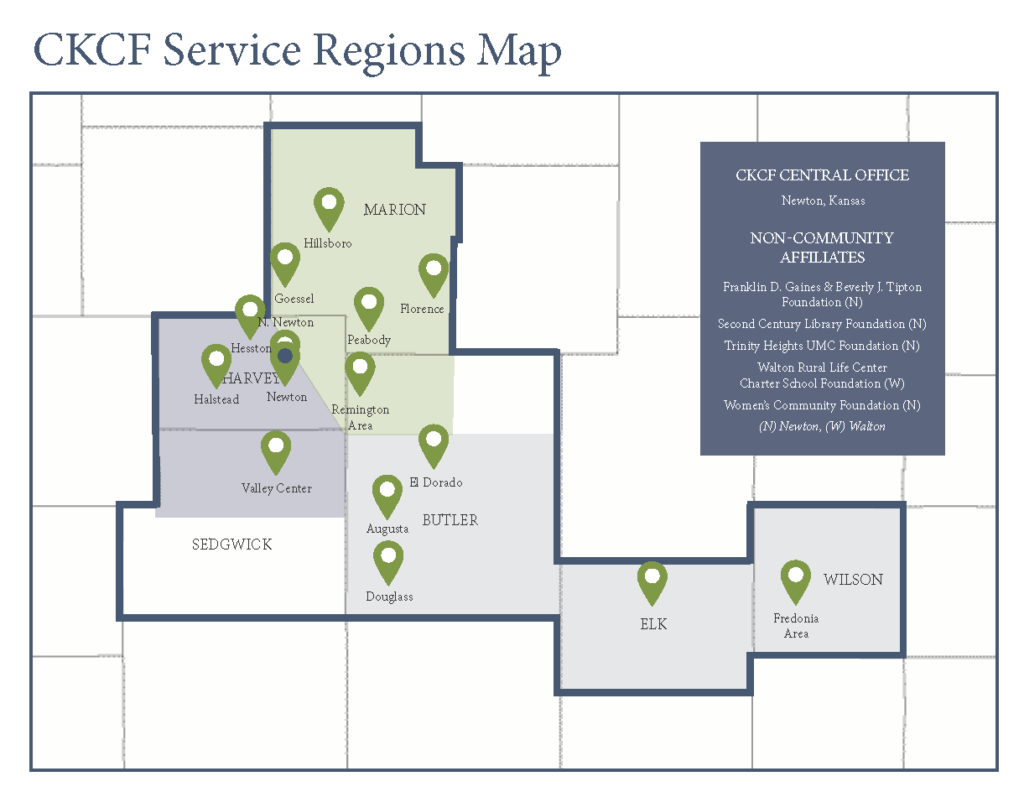 Mark your calendars for upcoming events in our affiliate communities. We hope you have a chance to stop by and meet the people who are making a difference.
Central Kansas Community Foundation Host Events
June
Monday-Tuesday, June 24-25  |  Understanding the Tapestry of Trauma, Trauma Training Seminar, Hesston, KS
Thursday, June 27, 11:30 AM – 1:00 PM  |  Community Partnership Luncheon, Beaumont Depot Community Building, Beaumont, KS  |  Rescheduled Event
Affiliate Foundation Events
June
Saturday, June 8, 9-12 AM; Sunday, June 9, 1-4 PM  |  Garden Tour, Second Century Library Foundation for Newton Public Library
Thursday, June 20, 7 PM  |  North Newton Community Foundation Awards Celebration, Mojo's Coffee Bar, North Newton, KS
July
Thursday, July 4, All Day  |  Peabody 4th of July Celebration, Peabody, Kansas
Monday, July 22, 8:00 AM  |  Lawrence Art Center Camp, Elk County Community Foundation will bus area youth to the camp in Lawrence, Kansas.