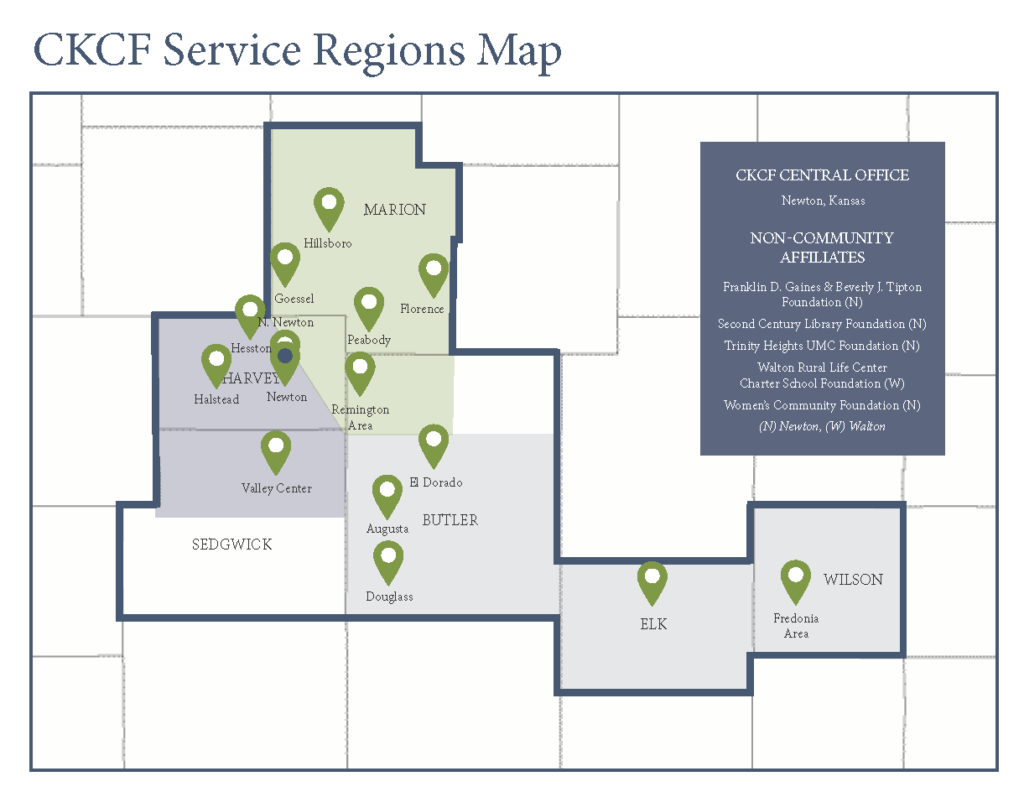 Mark your calendars for upcoming events in our affiliate communities. We hope you have a chance to stop by and meet the people who are making a difference.
Central Kansas Community Foundation Host Events
Check back for upcoming events!
Affiliate Foundation Events
October
Friday, October 18, 7:00 PM  |  Goessel Community Foundation Football Raffle
December 3, 2019 – #GivingTuesday Celebrations!
2:00 PM  |  Remington Area #GivingTuesday celebration
4:00 PM  |  Hillsboro #GivingTuesday celebration
5:00 PM  |  Goessel #GivingTuesday end-of-year giving event
December 2019
Sunday, December 8, 2:00 & 7:00 PM  |  Olson Music Holiday Home Tour 2019