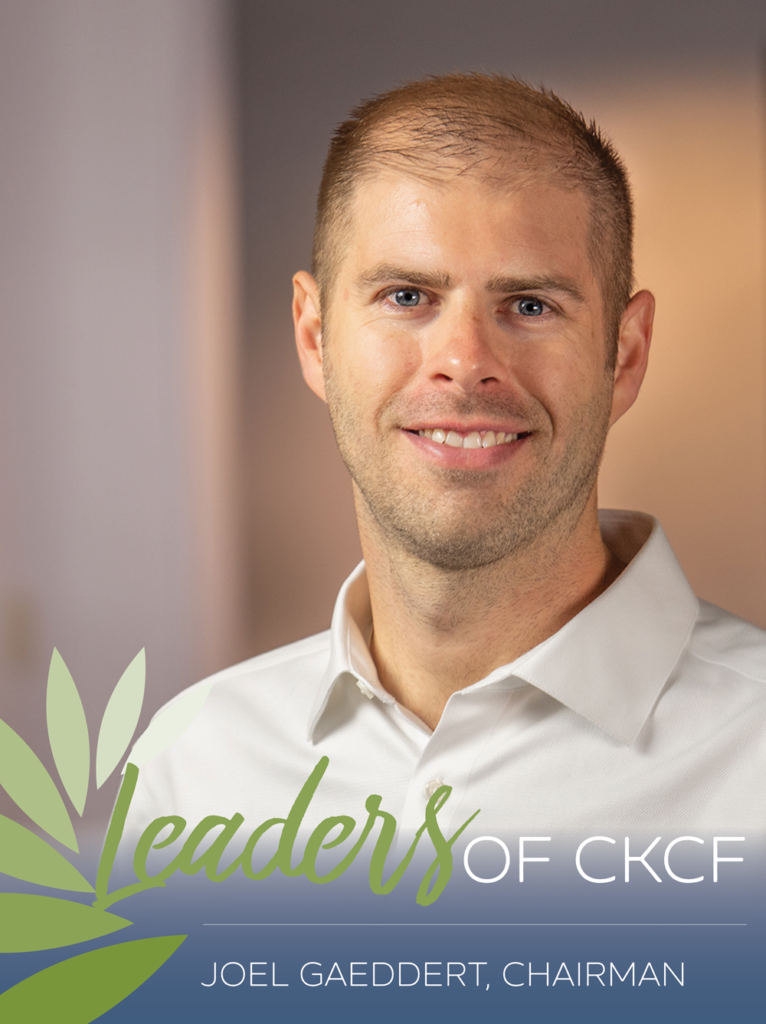 JOEL GAEDDERT
CHAIRMAN, 2018-2019
ABOUT JOEL
Joel did not grow up in Newton, but had a lot of family from this area. He attended Bethel College where he met his wife, Crystal Enz, and decided to start a family in Newton. They have two boys, Collin and Brett. Joel spends most of his free time building his business, Flint Hills Design.
CAREER
Joel started Flint Hills Design a little over ten years ago, mainly designing websites for local organizations, one of the first being the website for CKCF. While he remains loyal to his roots in website design, he has shifted the primary focus of the business to museum exhibit design and fabrication. He finds the work fun and rewarding, certainly a gift.
JOEL IS PASSIONATE ABOUT CKCF!
He got involved with CKCF at the request of another board member. While he was familiar with the work the Foundation had been doing in the Newton area, he didn't realize the extent of the impact until considering joining the board. He was surprised to learn about the amount of money given back to the community every year, and it encouraged him to get involved in hopes of further promoting the organization and the good work CKCF is doing.
During his tenure as chair, Joel would like to see increased awareness of the work done by the Foundation, not only in the Newton area but in each of the areas covered by the 21 affiliate foundations. CKCF has a compelling mission and story – he hopes to build that story in a way that engages an even broader segment of the population. It will be good for the foundation, the organizations it supports, and ultimately the people and communities it impacts.
COMMUNITY ENGAGEMENT
In addition to serving as board chair for CKCF, Joel is involved with a few other organizations in the area, most notably as a board member on the Harvey County Economic Development Council and as a co-owner of Prairie Harvest in downtown Newton. The thread that connects his work with each of these organizations is quite simple: He is passionate about making this place we call home the best that it can be. He wants to do work, here, that has a real impact, now.