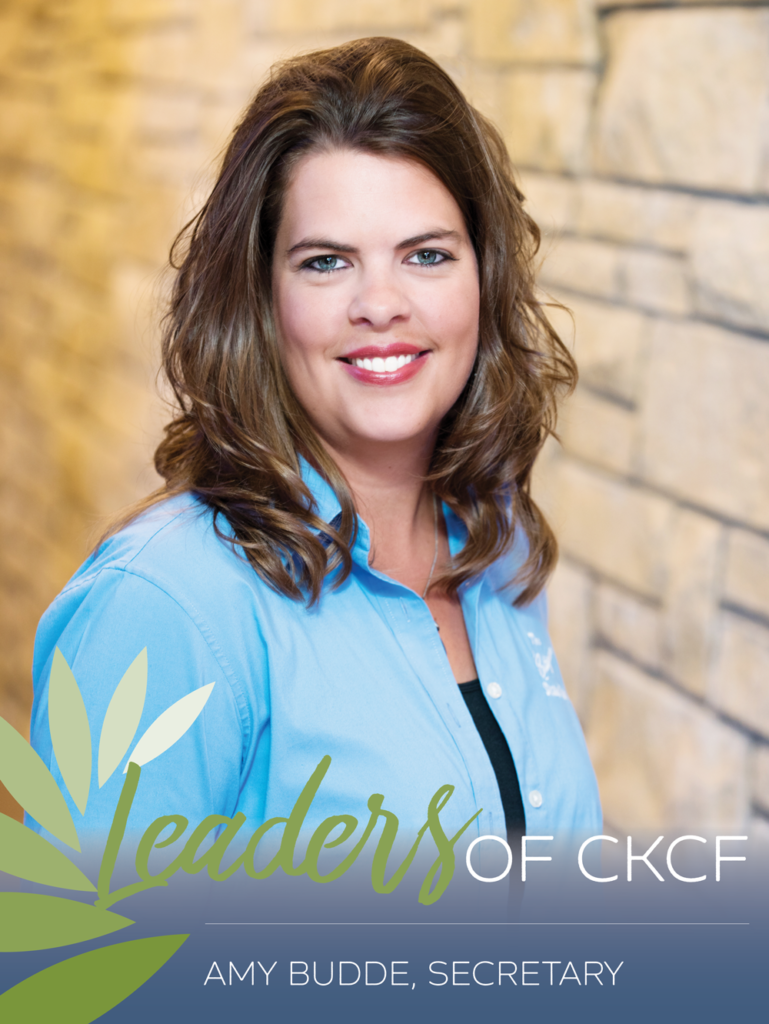 AMY BUDDE
SECRETARY
ABOUT AMY
Amy graduated from Newton High School and Wichita State University with a Bachelor's Degree in Finance. With her husband Mike they have two kids, Lane 14 and Logan 12.  When they are not at a sporting event for the kids, they enjoy spending family time working on their little hobby farm. Their kids show horses and pigs in 4-H, and they raise a few cattle.
CAREER
For the past 12 years, Amy has worked at The Citizens State Bank, currently serving as Market President. 
AMY IS PASSIONATE ABOUT CKCF!
Bill Hake, Amy's former boss, asked her to join the board of CKCF after he retired from the bank.  She has really enjoyed learning about CKCF  and finds it is wonderful to be a part of an organization that helps many other non-profit organizations in the Newton community and surrounding communities.
COMMUNITY ENGAGEMENT
She serves on the USD 373 endowment committee and is a member of Newton Young Professionals.