NEW HIRE: CKCF PROGRAM ASSISTANT, PATTY MELLINGER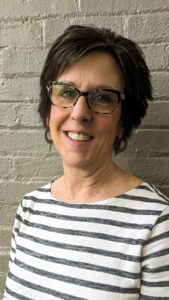 Hello! My name is Patty Mellinger. I grew up in the Hutchinson area and graduated from Buhler High School. I received my bachelor's degree in Social Work from Bethel College. Most of my working years were with Harvey County Parents as Teachers. I worked for 15 years as a parent educator, serving families in Newton, Hesston, and Halstead.
I have been married to John for 31 years and we have two grown daughters, Lauren Miller (Dalton) and Courtney Stucky (Kyle). We are blessed to have our family living close, Lauren in Topeka and Courtney in Newton. We also have a funny dog that is a Schnauzer/Havanese mix, named Winston.
I am excited to be the Program Assistant with the Central Kansas Community Foundation! I have been working in the "for profit" sector in Wichita for the past few years, and I look forward to being back in Newton in the non-profit world again, serving the Newton community and Central Kansas.
NEW CONTRACT PARTNER: MEGAN SMITH, G2 SOLUTIONS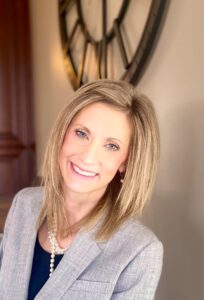 Megan Smith is founder and owner of G2 Solutions, LLC specializing in non-profit consulting along with custom marketing and communication solutions for non-profits and small businesses.
She has 15 years of non-profit and small business experience and brings a broad background and skillset to the table when collaborating with partners. The focus of her contract with CKCF in 2023 will be cultivating donor relationships, coordinating the new CKCF Spring Soiree and rolling out a new opportunity for affiliate foundations.
Megan enjoys the opportunity to work creatively and build relationships with local organizations. She is a graduate of Hesston High School and Baker University; Megan and her family live in Hesston.