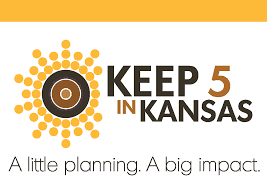 Central Kansas Community Foundation and its affiliates are here to help you consider your lifetime and planned gift intentions for charity. The "Transfer of Wealth", as the study referenced below demonstrates, is significant. If each of us only planed for 5% of our estate to come through our local community foundation we would support philanthropic endeavors in Central Kansas for decades to come. The most recent Transfer of Wealth Data is updated and ready for Kansans to learn more about the millions and millions of dollars that transfer from generation to generation. Find more info on the
KACF website
.
---
Do you have a plan for your wealth transfer? We can help.
---
For those that love data, you might find these
Online Tables
 useful. There are four tables: the primary transfer of wealth data for each county, the population forecast for each county, the community profile, and a page of additional health, wealth, and education statistics labeled "Healthy, Wealthy, and Wise". Each table has a dropdown menu so every county can be viewed individually, and in the bottom right corner of each table there are "Download" and "Share" buttons.