Make an immediate donation to the Foundation by donating to an existing fund through our secure online PayPal system or by fulfilling a wish for your favorite charity found in our Newton Charities Wish Book.
---
Donate To A Foundation Fund
What matters to you? You are certain to find something in the list of funds we manage. You can contribute to one or more causes.
Enter your contact information on the online form. You will be directed to a secure PayPal page where you can donate via an already established PayPal account or simply with a credit card or debit card account.
---
Make a Wish Come True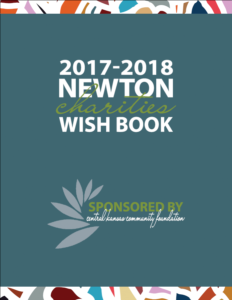 The GiveNow|Newton, Giving Tuesday Campaign is for the month of November. If you wish to give to a participating charity and wish for your contribution to be included in the local campaign, please use the link directly below.
Check out the 2017-2018 Newton Charities Wish Book
In addition to monetary gifts, many local charities need volunteers and other goods and sundries.
//