---
RETURN HOME – TABLE OF CONTENTS
---
HOW COMPLIANCE DOCUMENTS ARE MANAGED
At the beginning of each year CKCF staff emails a link directly to all board members to complete the compliance documents online
Each board member is expected to read and sign this packet promptly
Hard copies of the packet can be made available to board members without computers or internet access.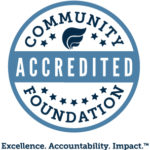 You may ask why Compliance Documents are so important and why sign them annually. These policies exist to protect and preserve the whole. If one affiliate goes against policy and litigation ensues, the entire CKCF endowed funds is put at risk. As you recall, we are all under one 501c3 legal status. Additionally, annual completion of the compliance documents by all volunteers is required for our National Standards accreditation.
---
Compliance Documents
STATEMENT OF CONFIDENTIALITY
As staff and volunteers, we are entrusted with sensitive and personal information, including at times financial information. It is imperative that what is learned through involvement at the foundation table (at a meeting or not) is held in confidence. Completing compliance documents annually helps to keep our commitment to confidentiality top of mind.
DISCLOSURE OF CONFLICT OF INTEREST
Our lives are fluid and we may be involved in various efforts in our community, of conflictual nature or not. Leaders in smaller communities are invited to serve on more than one board or committee, and many involve funding or fundraising. It is critical to be transparent. One way we seek to do this is to list other boards on which we sit, any relationships (such as an employee of a vendor of our foundation services or of a charity that applies for grants.) When appropriate board members take the initiative in recusing your vote or involvement in certain discussions when is any hint of bias or benefit to self.
MULTIMEDIA RELEASE AND CONSENT TO USE LIKENESS
We don't want to put our foundation at risk by using a photo of an individual or most importantly a child, without consent. Therefore, we need to accompany each photograph with a signed consent release document. It may be appropriate to collect signatures for this form at a registration table.
The Crowd Consent Poster should be displayed in a prominent place (such as registration table) for any foundation event where photos may be taken. However, if you intend to use a photo for ongoing purposes such as in a brochure, please acquire a signed consent.
---
Child Safety

Criminal Background Check was introduced in 2018 after the audit on our events and activities was reviewed by our insurance carrier. The history of our events and activities revealed that youth were regularly invited, active participants or present at said events. This led to the creation of the Child Safety Policy which outlines situations when volunteers will need to have a criminal background check. All staff persons are required to have a background check. These checks will be in place for 3 years from point of approval.
---
Insurance Protection
CKCF as the legal entity provides insurance to cover all our interests as a not for profit organization.
Each of our Officers of the Board and Volunteer Board Members are protected by Directors and Officers insurance. This protects you and the foundation against fraudulent claims made against us.
In recent years more and more insurance coverage has been added to protect our volunteers and staff, organizational interest of our charitable assets as well as private data.