Peabody, Kansas, population 1123, is a typical rural town struggling against typical challenges, including fast WiFi access, public meeting spaces, and maintenance of historic buildings.  With the help of Peabody Community Foundation (PCF), the Peabody Township Library, a Carnegie Library, shines as a success story.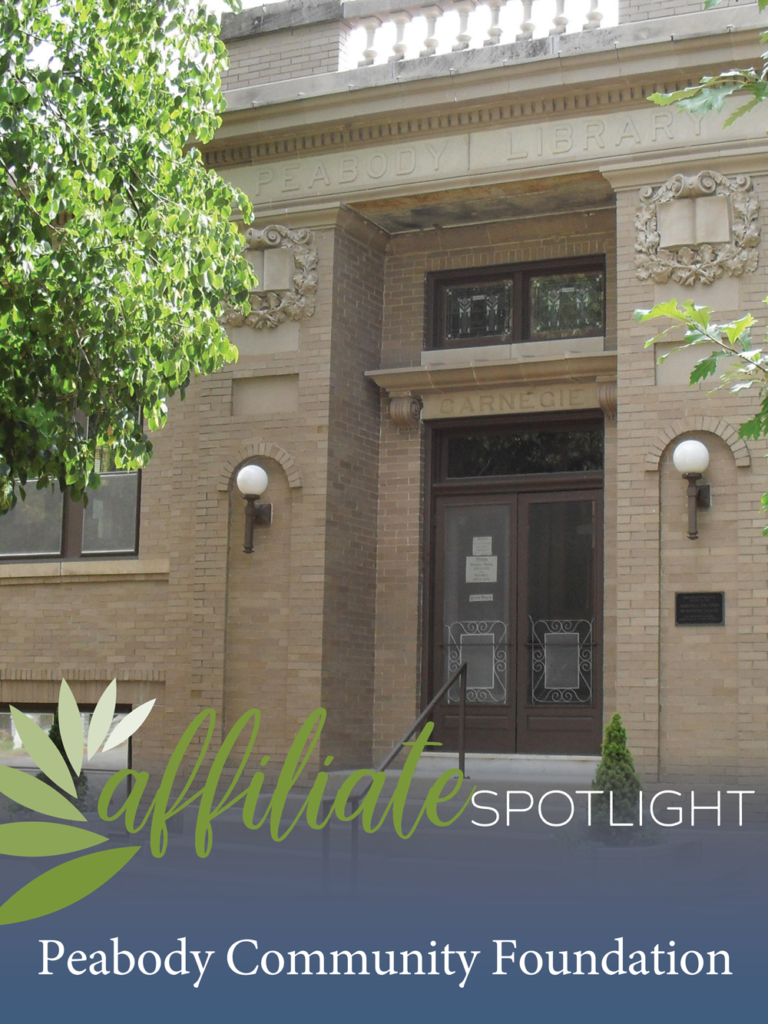 Not only is the building preserved in excellent condition, it has recently become fully ADA accessible and offers a fully-equipped public meeting space on its lower level.  This public space is available for family gatherings, city council meetings, public forums for political candidates, as well as routine meetings for community boards.  The free WiFi is utilized 24 hours per day by students at the four computer work stations, as well as cell phone users who need not enter the building to access the signal.
According to the library board president, Norma Patton, PCF has helped with each of the projects, from an accessible restroom to blinds, and from seating to a smart board and sound system for the public meeting space.  Since 2013, the library has received $7,250 in annual grant cycles from PCF's Endowment Fund and the Kansas Health Foundation funds.  Additionally, the Township Library holds its own endowed fund with PCF which has yielded disbursements over $8,000 over since 2012.
"PCF hasn't fully funded any one project, but with demonstrated support we have been able to successfully approach other funding sources," said Patton.  "Our board is proud to offer this kind of resource [library] to our community."
---
Peabody Community Foundation will be featured in an upcoming Kansas Association of Community Foundations white paper series on rural community foundations.