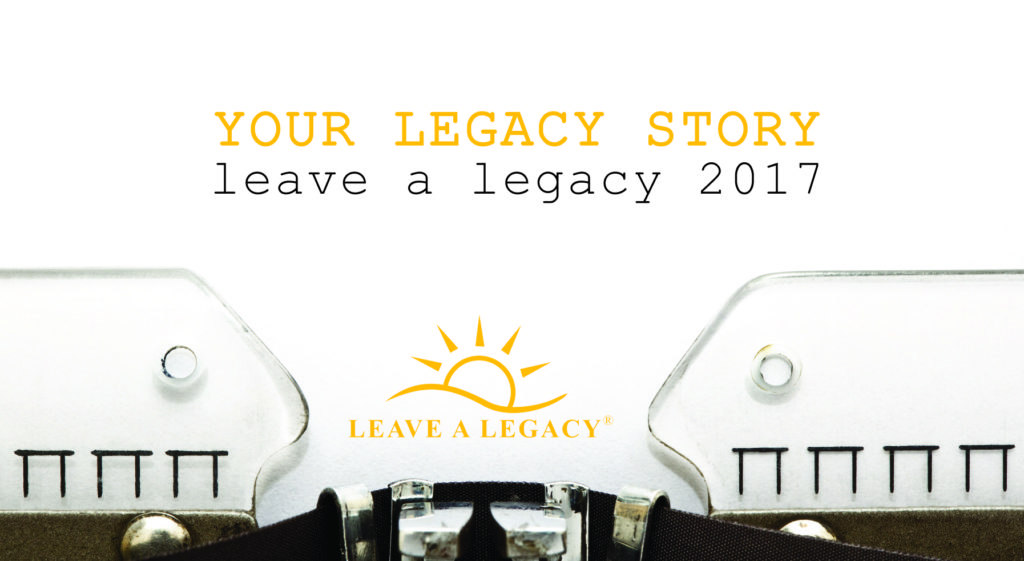 2017 LEAVE A LEGACY LUNCHEON
Friday, October 6, 2017
11:45 am – 1:00 pm
Meridian Center
1420 E Broadway Ct  |  Newton, KS 67114
Leave a Legacy has enjoyed a rich 19-year history in Harvey County, making it one of the longest operating chapters in the US to honor and encourage individuals to consider doing good works beyond their lifetimes.
We are writing the last chapter in our story and hope you will be with us to celebrate the legacies of our community.
---
REGISTER FOR THE EVENT
Please register for the event by WEDNESDAY, SEPTEMBER 27.
2017 Leave A Legacy Registration
If you are a sponsor, please register using the following link.
2017 Leave a Legacy Sponsor Registration
---
LUNCHEON PROGRAM
This year's program will feature a panel of speakers who have responded to the call to give in one way or another. It will truly be a celebration of legacy giving in Harvey County – the culmination of years of education through the Newton Area Leave A Legacy program. We hope you and your guests are inspired by their generosity to continue to write your own legacy story.
Jim Perkins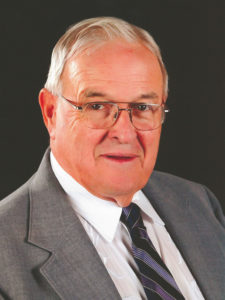 Jim Perkins is a graduate of Kansas State University with a BS in Agricultural Economics and is a semi-retired farmer, rancher and producer of crude oil and natural gas. He has served on the Elk County Watershed, Friends University Board of Trustees, Wichita Friends School Board of Trustees and the American Friends Service Committee Board of Trustees.
He is currently very active in working with Stan Brown to develop planned giving for Quaker schools and other Quaker organizations. He married Barbara Perkins and together, they have three children, seven grandchildren and five great-grandchildren. His most enjoyable hobby is fundraising, friend-raising and planned giving.
Gordon Schmidt and Christine Downey-Schmidt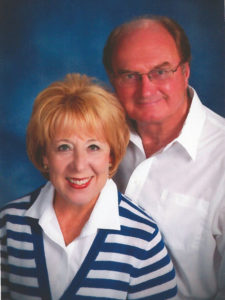 Christine Downey-Schmidt, a graduate of Wichita State with a bachelor's and a master's degree in education, was a public school teacher for more than 20 years. She currently serves on the Board of Trustees for the Higher Learning Commission. She is a former state senator, having served 12 years in the Kansas Senate from 1993-2004, and eight years on the Kansas Board of Regents. Last year, the WSU College of Education honored Christine with its first-ever Champions Award. She also serves on the Dyck Arboretum Board of Directors, the Kansas Institute of Peace and Conflict Resolution Advisory Board, the WSU College of Education Advisory Board and is a member of the American Association of University Women. She is a Library board member for Hoffnungsau Church and serves on the Board of Directors for Homestead Affordable Housing.
Gordon Schmidt is owner/manager of G&C Farms, Inc., a diversified grain farm in Harvey County. He attended Bethel College and has worked on water and agriculture policy at the state and federal levels. He is a frequent volunteer at the Re-Use It Center in McPherson and a trustee for Hoffnungsau Church. In past years, he has served on the Kansas Water Authority, the Groundwater Management Board, the Corn Commission and the local Coop Board.
Christine and Gordon have four children and nine grandchildren, and enjoy traveling with friends and spending time with family. Christine and Gordon are strongly committed to their communities.
---
2016 – 2017 LAL COMMITTEE
Noelle Dickinson
Carrie Herman
Tina Payne
Darrin Preheim
Mitch Stutzman
Derek Yoder
Mike Zucconi
Ashley Bridgeman, event planner
---
OUR STORY
Encouraging Legacies and Paving the Way for Change through Charitable Giving
Newton area Leave a Legacy has been part of a licensed national program created by the National Council on Planned Giving and has enjoyed the strength of sponsorship by Central Kansas Planned Giving Roundtable. The program promoted philanthropy through wills and estate plans. The Newton community was the first in Kansas to offer a Leave a Legacy program.
Through this public education program that encourages planned giving, we have sought to bring together communities, donors and estate planning professionals. The traditional, annual, month-long public education campaign offered a variety of activities to encourage planned giving and to raise awareness of the various planning strategies available to donors. At the heart of the campaign was the Speakers Bureau – professionals who make presentations to local organizations on estate planning. Speakers included attorneys, financial planners, accountants, estate planners and others with expertise in this area.
Future of Leave A Legacy
As a result of successful programs like Leave A Legacy, individuals are talking about "legacy" and what it means to be a legacy giver. The founders of the Leave A Legacy program in greater Newton and Harvey County were justified and should be honored for forging the path to raise awareness for planned giving. Our communities are benefiting and will continue to benefit from their foresight so long ago. But as more and more professionals are discussing planned giving with clients and as charitable organizations implement and continue to improve upon their development programs, we find it time to turn the page on a program that has exceeded its goal. We thank you all – attendees, donors, charitable organizations, recent sponsors, historical sponsors and founders – for meeting us at the table each year for this all-to-important discussion. We encourage you to continue to the momentum – write your legacy story! Continuing your financial support through estate planning is critical if your favorite charities are to flourish and grow. For years and years to come.