THANK YOU for your support of the 2018 GiveNow | Newton event!
---

GiveNow | Newton Promotional Toolkit
---
WHAT IS #GIVINGTUESDAY?
We have a day for giving thanks. We have two for getting deals. Now, we have #GivingTuesday, a global day dedicated to giving back. On Tuesday, November 27, 2018, charities, families, businesses, community centers, and students around the world will come together for one common purpose: to celebrate generosity and to give.
It's a simple idea. Just find a way for your family, your community, your company or your organization to come together to give something more. Then tell everyone you can about how you are giving. Join us and be a part of a global celebration of a new tradition of generosity.
List of participating GiveNow|Newton Charities 2018

GiveNow|Newton Committee
Big Brothers Big Sisters | Chris Allen
CASA | Sandra Bradley
Central Kansas Community Foundation | Brenda Sooter
Harvey County United Way | Tina Payne
Health Ministries Clinic | Matthew Schmidt
Newton Community | Kathy Stucky
Newton Recreation Center | Lori Hein
Peace Connections | Jennifer Rose
Prairie View, Inc. | Tyra Streck
Trinity Heights Respite Care | Connie Rickard
This giving season is a great time to fulfill a WISH for a local charity.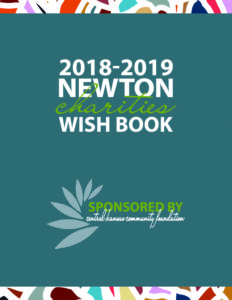 In an effort to build stronger communities CKCF is creating the  "Charities Wish Book" for organizations that are located in and/or serve Newton.
2018-2019 Newton Charities Wish Book (updated November 2018)
Make a Wish Come True for a  Charity Listed in the Wish Book!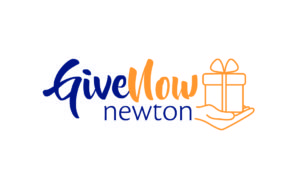 For More Information on the National Movement: CLICK HERE