November 28, 2017, Giving Tuesday 2017

GiveNow | Newton Promotional Toolkit
---
WHAT IS #GIVINGTUESDAY?
We have a day for giving thanks. We have two for getting deals. Now, we have #GivingTuesday, a global day dedicated to giving back. On Tuesday, November 28, 2017, charities, families, businesses, community centers, and students around the world will come together for one common purpose: to celebrate generosity and to give.
It's a simple idea. Just find a way for your family, your community, your company or your organization to come together to give something more. Then tell everyone you can about how you are giving. Join us and be a part of a global celebration of a new tradition of generosity.
12:00 am to 12:00 pm November 28th – 24 hours of giving.
What is Newton Doing?
              Details Coming Soon!!!
GiveNow|Newton Committee
Central Kansas Community Foundation | Angie Tatro
Central Kansas Community Foundation – Board | NM Patton
Harvey County United Way | Tina Payne
Health Ministries Clinic | Matthew Schmidt
Newton Now | Adam Strunk
Newton Recreation Center | Lori Hein
Peace Connections | Jennifer Rose
Prairie View, Inc. | Misty Elder
Women's Community Foundation | Jennifer Vogts
Change for Charities | Participating Banks and Credit Unions

Bank of the West | Central National Bank | The Citizens State Bank | Community National Bank
First Bank | Heartland Credit Union | Midland National Bank |White Eagle Credit Union

List of participating GiveNow|Newton Charities 2016, 2017 Coming Soon

Agape Resource Center
American Cancer Society – Relay for Life
Asbury Park
Caring Hands Humane Society
Carriage Factory Art Gallery
CASA: A Voice for Children
Central Kansas Community Foundation
Community Playschool, Inc.
EmberHope
Friends of Harvey County ERT, Inc.
Girl Scouts of Kansas Heartland
Grand Central
Harvey County Big Brothers, Big Sisters
Harvey County Habitat for Humanity
Harvey County Health Department
Harvey County Historical Museum
Harvey County Homeless Shelter
Harvey County United Way
Health Ministries Clinic
Heart to Heart Child Advocacy Center
Kansas Christian Home
Kansas Learning Center for Health
Kauffman Museum
Kidron Bethel Village
Lil'Bits of Love Miniature Therapy Horses, Inc.
Newton Community Children's Choir
Newton Meals on Wheels
Newton Medical Center
Newton Mid-KS Symphony Orchestra Assoc.
Newton Presbyterian Manor
Newton – USD 373
Peace Connections
Prairie View, Inc.
Second Century Library Foundation
Sound of Heartland Ensemble
Trinity Heights Respite Care
This giving season is a great time to fulfill a WISH for a local charity.
In an effort to build stronger communities CKCF is creating the  "Charities Wish Book" for organizations that are located in and/or serve Newton.
  2016-2017 Newton Charities Wish Book  (updated 6/8/2017)
Make a Wish Come True for a  Charity Listed in the Wish Book!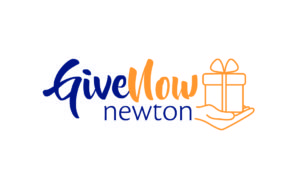 For More Information on the National Movement: CLICK HERE