---
The Central Kansas Community Foundation based in Newton, Kansas is thriving as a viable community foundation serving Newton while also being host to numerous affiliate community foundations throughout central Kansas.
The Central Kansas Community Foundation was originally founded in 1995. Following a stable history serving the tri-county area the foundation merged in 2009 with the well-established Greater Newton Community Foundation. Today, the Central Kansas Host to numerous Affiliates in Central Kansas.
Community Foundation continues to demonstrate a commitment to strengthening communities across the entire Central Kansas region.
The mission of the Central Kansas Community Foundation is Building Stronger Communities through Charitable Giving. As an intermediary between donors and charities, the community foundation helps donors establish funds that financially support meaningful, charitable programs and services in their community.
---
Grant Recipient Logo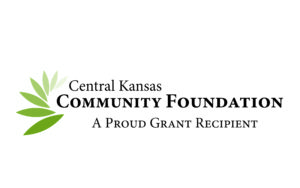 ---
 Key Principles: Donor Relations. Grant Making. Community Leadership. Philanthropic Advocacy
301 N. Main, Suite 200 • Newton, KS 67114 • 316-283-5474
www.centralkansancf.org